High-fidelity 3D modeling of the main character of the game Satori. 
I made the character's concept art, character design, modeling, and animation. We were looking for a unique character who could mix African roots and Japanese culture to bring more freedom to the creative process and add a distinctive look to the game. Historical character Yazuke inspired us to take this approach. 
Final color, rendering, and materials for cel shading by Maeloc Valdés.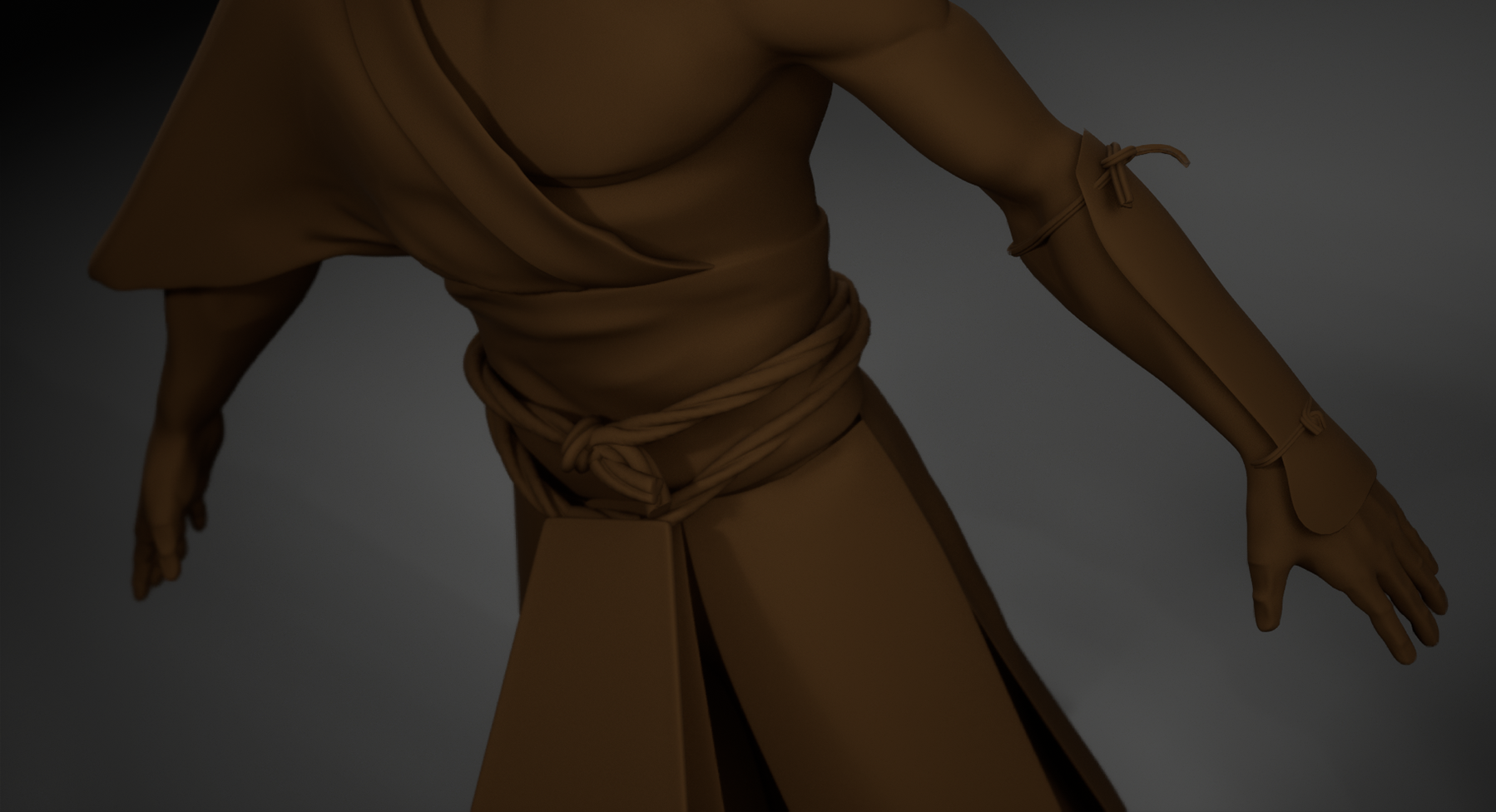 Concept, views and final result in game.